Homes and businesses throughout Penticton are fitted with water meters that track your water usage for the purpose of monthly water billing. It's important to know that these meters are the homeowner's responsibility to maintain and protect from the elements. 
The water meters can also be used as a tool to detect a water leak or to monitor your personal water use. If your water consumption bill is higher than usual, it may signal a water leak in your home. 
About Your Water Meter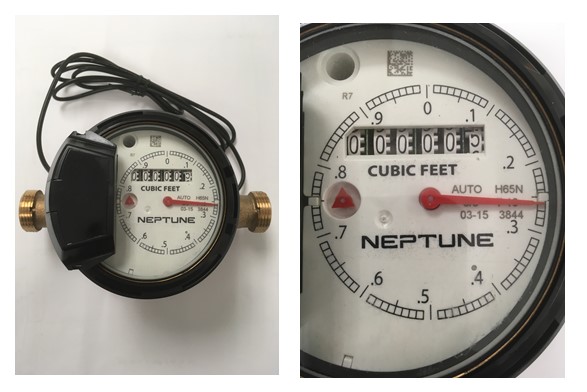 Protect Your Meter from the Cold
The City would like to remind residents that it is the homeowner's responsibility to protect their water meters from the elements. This is particularly important to houses that have their water meter located in a basement or crawl space with poor insulation, making it vulnerable to freezing.  
Report an Issue
Please note that any water meter installed within your home or business, as well as the Electronic Radio Transmitter on the exterior of the building, are City-owned infrastructure and are not to be moved or tampered with. If something is to occur with the units, please contact the Public Works department as soon as possible.