Who are Penticton's newest residents? And what is attracting them to this South Okanagan city? The latest data is in – and it reveals some interesting findings. 
The City of Penticton's 'Welcome Home' initiative has collected responses from 150 new households, representing 384 individuals who have relocated here since July 2022. Here's what we've learned about Penticton's newest residents.
A hub for work and lifestyle
Migration between B.C. communities represents the highest influx, with 37% hailing from the Lower Mainland and a further 39% from the rest of the province. Outside of B.C., Alberta, Ontario and Manitoba represent the next largest markets. A significant 54% of new residents moved here for job-related reasons, including temporary foreign worker permits, starting or taking over a business. 
Among the 13% who are remote working professionals, their motives for moving were evenly divided among climate, access to nature and outdoor activities, closeness to family and friends already here, and affordability. Additionally, 18.8% of this group moved specifically because their remote work status allowed it.
This group is exactly split between renting their homes and owning, with apartments and townhouses/duplexes making up the majority of the housing types.
Who are our newest residents?
Zooming back out to the big picture, the surveys collected thus far show that new arrivals are evenly split between 31-44 and 45-65 year olds, each making up 23% of newcomers. Children (age 0-18) are close behind, representing 22.4% of the new residents. A total of 11.5% are over 65 years of age.
Retirees are primarily moving from the Lower Mainland and Northern/Interior B.C., with a significant number also coming from Ontario and Manitoba. Interestingly, 65% of the retiree respondents indicated they had people under the age of 30 also living with them 
And showcasing our global appeal, 17% of new residents have immigrated to Canada in the last five years, mainly from the Philippines, India and Mexico.
A warm welcome awaits
As part of the 'Welcome Home' initiative, newcomers who arrived after July 2022 are eligible for a Welcome Home pack. The pack, brimming with local information and freebies like community centre passes, is a collaborative effort involving several local organizations. 
While each pack varies slightly, contents include: 
Cloth tote bag
Bus tickets to ride BC Transit 
A free pass to the Penticton Community Centre 
Copy of Start Here Penticton: Your Guide to Living Like a Local  
Popcorn from the Chamber of Commerce
Visitor guides and a map from Visit Penticton
Recycling brochures and information 
Information from Okanagan College, SOICS, WorkBC, Library & Museum, and other community-based organizations
Join the Penticton community
Penticton is more than a city — it's a community where work, life and natural beauty converge. If you're thinking of making a move, check out all the information and resources at StartHerePenticton.com.
For more information or to apply for a Welcome Home pack, visit penticton.ca/welcome-home.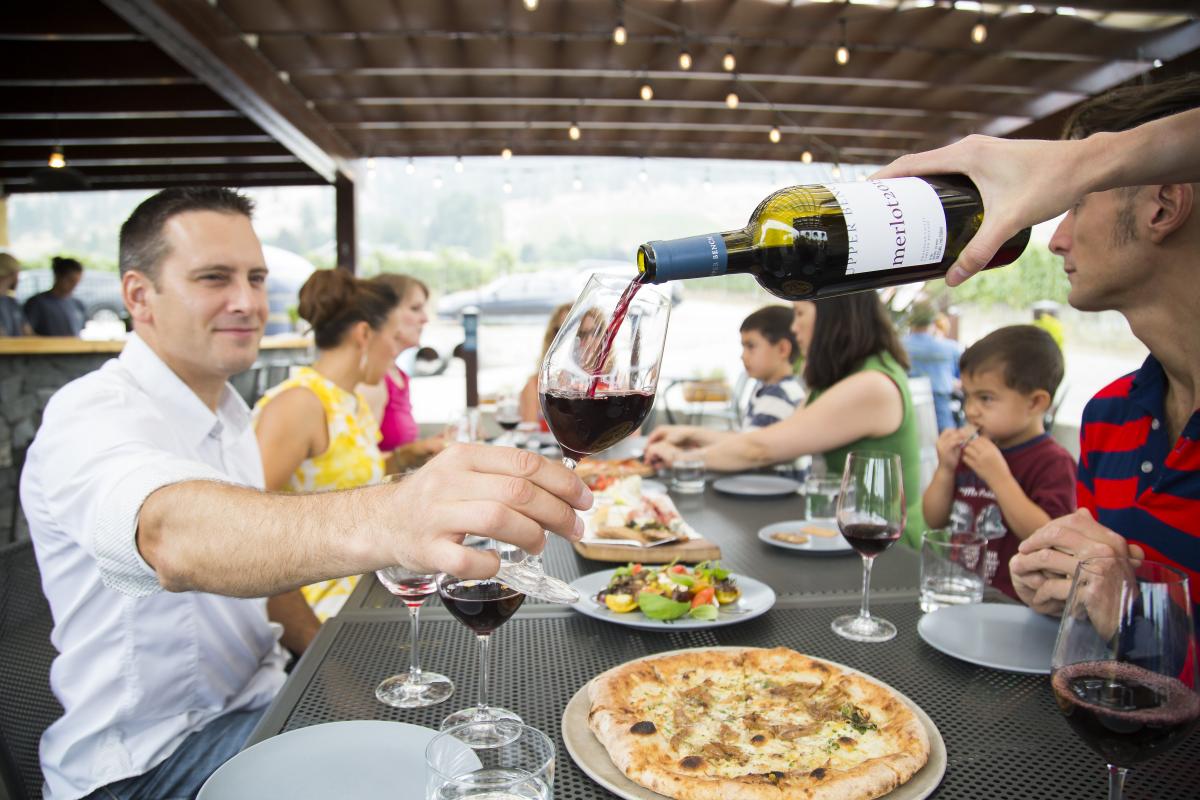 Follow Start Here Penticton on social
@StartHerePenticton
@StartHerePenticton
@StartHerePenticton
   @StartPenticton
   @start.here.penticton